Ready for Weight Loss and Wellness that Really Works?
Would you be surprised to learn that the typical American weighs at least 30 pounds above their preferred weight for most of their adult life and many suffer from health problems because of it? Would you also be surprised to learn that most people who go on a diet end up gaining back any weight they lost, and sometimes more?
Evolution Lifestyle Fitness is proud to partner with Infinite30, an innovative weight loss program that helps people not only shed pounds and inches but develop healthy habits and permanently improve their lifestyle. Infinite30 North Raleigh operates out of SNAP Fitness, located at 1141 Falls River Ave..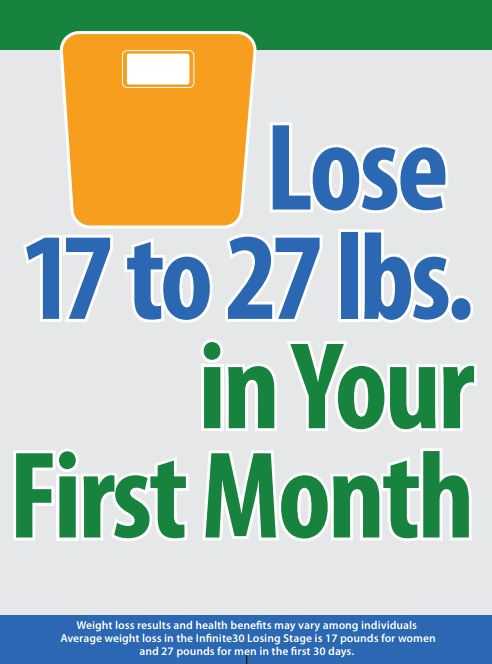 Rapid Weight Loss; Lasting Lifestyle Changes
Let's be clear – this is not another diet. Infinite30 is a permanent weight loss and wellness program. We help members realize which foods work best for their body and allow them to make gradual changes to help reach a healthy weight, get off medications, and be better able to enjoy their lives. Our program doesn't rely on shakes or meal replacements. Instead, members use everyday foods they find in their local grocery store to build their customized meal plan.
Testimonials
While this is a new service offering of Evolution Lifestyle Fitness, our program is tested and proven; science-based and results-driven, with successful results for hundreds of members. Read on to see how it has changed their lives and health for the better.
THIS ONE IS THE REAL DEAL
I think I have been on almost every diet fad there is. I can honestly say that this one is the real deal. You will start to lose on day one and for me the weight came off quickly. This will keep you motivated. I would recommend this program to anyone looking for change.
– I.K.
BEST DECISION EVER
I tried for over a year to lose weight as I struggled with health issues like fatigue high blood pressure and pre-diabetes to name a few. Skeptical as I was, I decided the science made too much sense NOT to try it. Best decision ever. This program has completely changed my life! Within a month my A1C had dropped to normal levels, my BP is down, C-PAP in the closet and I sleep so well now. My energy levels are through the roof and I'm down 60lbs and have kept it off!!
–  M.S.
I FEEL AWESOME
I have tried so many other programs, but this one is the best one, hands down. I feel awesome, sleep great, more energy, normal sugar levels, no brain fog, no aches and pains and no headaches (suffered every day). This is a lifestyle change. The best decision I have made for myself!
–  D.B.