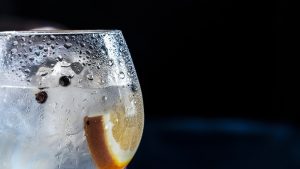 The holidays are often one large binge that lasts from the end of November until the next year starts. Recovering from the holidays isn't easy. You have to start from scratch if all caution was thrown to the wind and you gave yourself permission to sample (sometimes several times) every item on the table and skip a few (perhaps all) workout sessions. You'll often find that good feeling that you had before the holidays is gone and now you're left feeling bloated and lacking any motivation.
The new year can mean a great year, but you have to feel good to make that happen.
It's time to get back on the fitness wagon. That box of chocolates you got at Christmas may have tasted great, but the after effects on your energy and weight isn't. Too much sugar over the holidays will leave your system rocking with highs that are overly high and lows that leave you laying on the couch watching reruns of programs you've seen hundreds of times. Start with clean eating. Eliminate the sugary treats as your first step. They may taste good, but they affect your mood negatively.
Create a schedule.
Scheduling your workout, eating and sleeping can help you get back on track. You have to do more than just write down your plans, you have to follow them. Create a time to get up each morning and a designated bedtime. Getting adequate sleep is important. It can help you avoid grabbing sugary snacks for energy and plays a big role in the balance between you satiety and hunger hormone so you don't overeat. Eating at a specific time will help you to stick to a a more nutritious diet. Make sure you include healthy snacks for those times you need a pick-up. Make your appointment to workout a top priority.
Get help getting back to your workout.
You'll be amazed at how much you've lost after a month or two without working out. Start with a workout that's easier than you the one you did before the holiday break or get help with a recovery program. Your body loses muscle mass and endurance every workout you skip, so even though you were running around like crazy before during the holiday season, you weren't getting they type of exercise you needed, but probably just boosting your stress level.
Drink more water. Think of the extra water as a good flush to your system. Dehydration does occur over the winter months and most people don't recognize it. Drink 8-eight ounces of water a day.
Plan some fun activities that are active. After all the holiday parties are finished, you may find yourself sitting in front of the TV with nothing to do. Create a schedule with fun activities included, like ice skating, dancing or even long walks in the evening.
Create a meal plan and prepare it over the weekend. Preparing the week's food ahead and freezing or storing it in the refrigerator will keep you on track on those busy evenings where you might otherwise grab carry-out. Don't forget snacks.
Add some extra fiber rich foods to your diet. Processed foods often are part of the holiday preparation fare, since grabbing fries and a burger is quick. Fresh fruits and vegetables, beans and oatmeal should be an important part of your recovery diet.