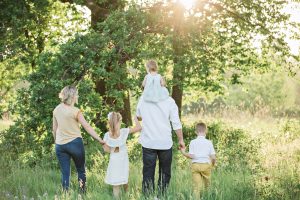 So much has changed recently. One thing hasn't changed. Everyone needs exercise and everyone needs a little stress in their life. There are a lot of people in Raleigh, NC that are turning to outdoor activities to relieve stress. It doesn't mean you give up the gym, but is a great way to spend a little time every day or week to enjoy everything nature has to offer. Finding more green areas to spend time can be a boost to both mental and physical health.
Get out in nature and go for a hike.
Whether you go to a park in the city or opt for the country, a hike can seriously lower your stress level. Whether you hike the Neuse River Trail or take a walking tour of the J C Ralson Arboretum at NC State University. The walking will help relax you and so will the atmosphere. There are acres of beauty to enjoy in both areas. Our parks and wild life areas are often quieter than the busy streets of Raleigh, giving your senses a time to rest.
Take a bike ride with the family.
Most of our parks and local attractions have bike paths, too. They're perfect when you want to move a bit faster, but still enjoy all that Mother Nature has to offer. Green spaces and getting outside can improve your immune system. Sunshine helps boost vitamin D levels and the decreased air pollution and noise not only helps boost your mental health, also improves your body's microbiome, part of the immune system. Take a healthy picnic lunch along and have fun with the whole family.
Go for a swim.
There are plenty of lakes near Raleigh for a getaway, which provide more relaxation than a swim in a pool. You get the advantage of the swim and exercise, but also the beautiful surroundings that relax and refresh, when you go to a lake. You can combine your swim with other activities, such as taking a hike or bike ride.
In 2012, Raleigh was named one of the "Best Cities in America for Health and Happiness" by EcoSalon. It's primarily because of all the natural beauty in our area. Enjoy it. It's part of the benefit of living in Raleigh.
Enjoy your lawn or if you don't have one, find a park. Take off your shoes and walk in the grass. It's called grounding and some studies show it offers the benefits of reducing inflammation, aiding cardiovascular disease, helping heal muscle damage, relieving chronic pain, and improving mood.
Take Rover for a walk. If you don't own a dog, volunteer at a shelter. They're always looking for someone to help take care of the dogs. Help your neighbor or join a senior relative when they walk the dog.
Play. Join the kids in play. Whether it's shooting hoops or a game of tag, both the exercise and comradery will make your family stronger.
For more information, contact us today at Evolution Lifestyle Fitness